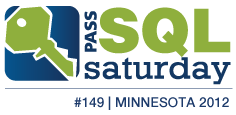 RA RA REE kick them in the knee
RA RA RASS kick them in the other knee
OK OK OK, this is why I am a DBA not a cheerleader…
Homecoming is always a fun time and for Rick ( b | t ) and I it is no different. We started our journey a few months back with the grand vision of presenting at SQL Saturday #149. We went out on the road to SQL Saturday #159 Kansas City and SQL Saturday #161 East Iowa to share our presentations, and now its time for our homecoming. This coming Saturday, September 29th 2012 Rick and I will be presenting again at SQL Saturday #149 Minnesota.
Currently we are scheduled to present Freaky Fast Development Tips in Room: Rapson 45 at 8:30 AM. Then we follow that up with SSRS: Reporting on Reports in Room: Rapson 43 at 2:15 PM.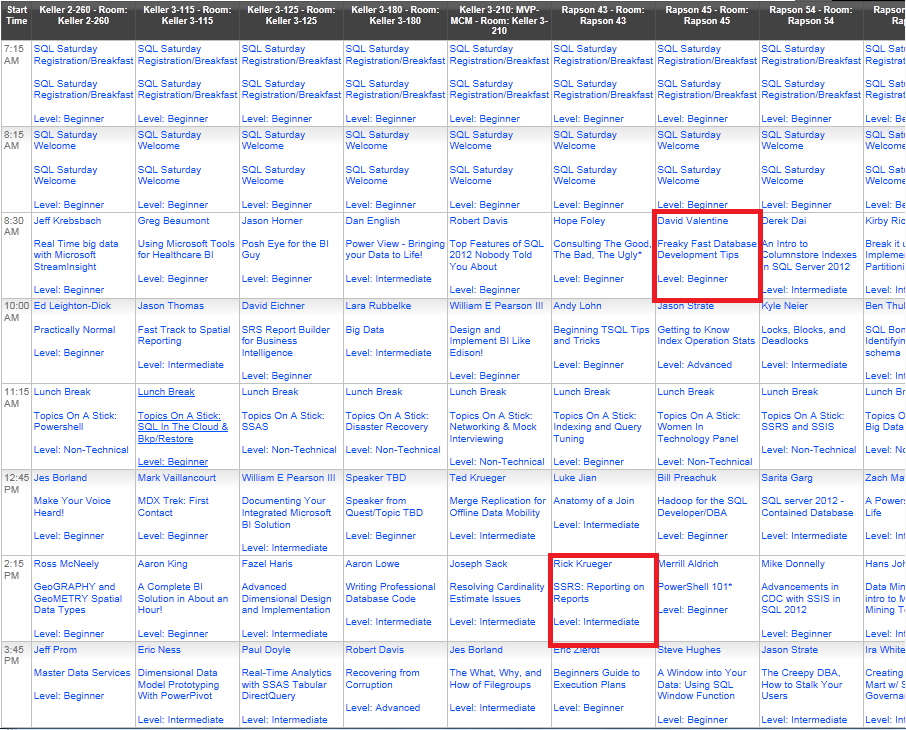 So come on out and celebrate our homecoming with us!
Freaky Fast Database Development Tips
Join Rick and Dave on this most excellent adventure as they teach you how to get more work done in less time. Leave your checkbook at home, because this is all about maximum productivity with minimum budget. Leave with Visual Studio and SQL Server Management Studio shortcut keys, extensions, macros, and add-ins. We guarantee you will see something you haven't seen before, or your money back. Co-Presenter: Rick Krueger (@DataOgre)
SSRS: Reporting on Reports
Business Intelligence gets a lot of press these days, but do you often wonder to yourself as you are writing a report, 'Who is going to use this'? Learn about the rich information that SSRS is already capturing for you about your reports: who is running them and how often, how long do they take to execute, how much time is spent in data retrieval vs rendering, which parameters were passed in, and more… Co-Presenter: Rick Krueger (@DataOgre)